Music serves as a powerful witnessing tool that can be easily shared by all. Now schools can sell 3ABN Music CDs/DVDs as a unique fundraising alternative. Rather than selling perishable items, deliver inspirational music that offers an enduring spiritual blessing.
Hallelujah We're Home At Last!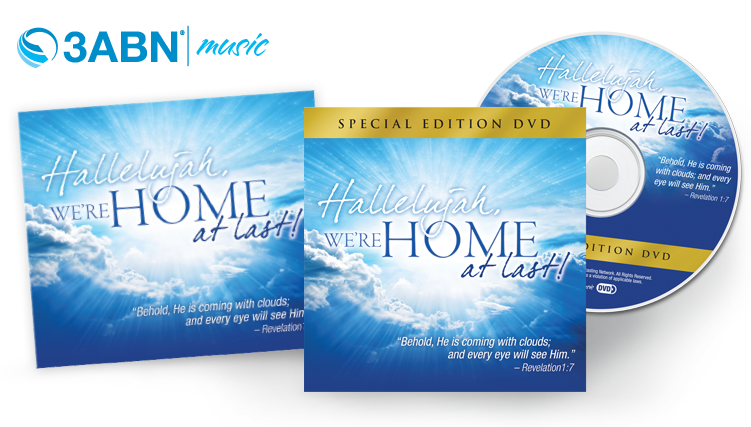 No event will be more amazing than the Second Coming of Jesus Christ! These familiar hymns and brand new songs by Danny Shelton, Lari Goss, and Yvonne Lewis, point to the soon return of our Lord. With beautiful orchestration by legendary arranger, Lari Goss, this music features the voices of Reggie and Ladye Love Smith, Danny Shelton, Yvonne Lewis, Melody Shelton Firestone, and John Lomacang. Available on CD/DVD.
1. Jesus Is Coming Again
2. Calvary Says Love to Me
3. Forever He's Alive!
4. We Shall Behold Him
5. Just In Time
6. Heaven Means Home to Me
7. The Sacrifice
8. Until Then
9. It Will Be Worth It All Medley
10. Hallelujah, We're Home At Last!
Pillars of Our Faith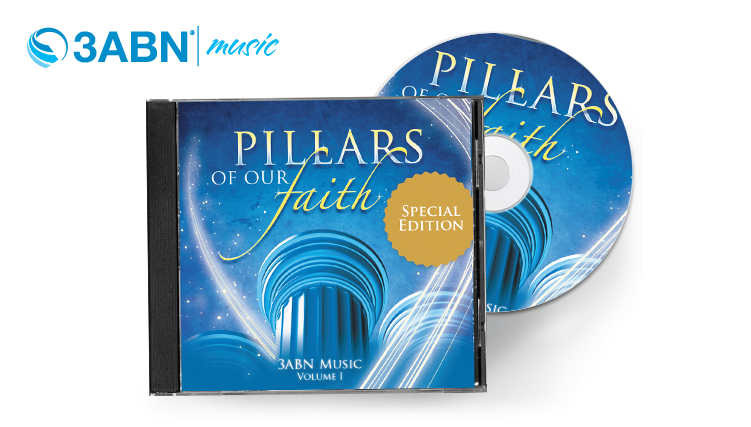 These lyrics focus on the biblical truths we hold central to our faith, sung by the rich voices of Reggie and Ladye Love Smith, and Nathan Young. These anointed, fully-orchestrated songs were written by internationally-known songwriters and musicians David Huntsinger and Kris Wilkinson. Enjoy many wonderful hours dwelling on these scripture messages, focused on the faith of our fathers! Available on CD/DVD.
1. Remember the Sabbath
2. In the Sanctuary
3. I Have Fixed My Mind
4. Marvel Not at What I Say
5. Beautiful Zion
6. Take Me to the Water
7. Now is the Day
8. Written Down in Stone
9. I Will Give You Rest
10. Take Time to Be Holy/Be Thou My Vision
11. The Language of Canaan
It's a Beautiful World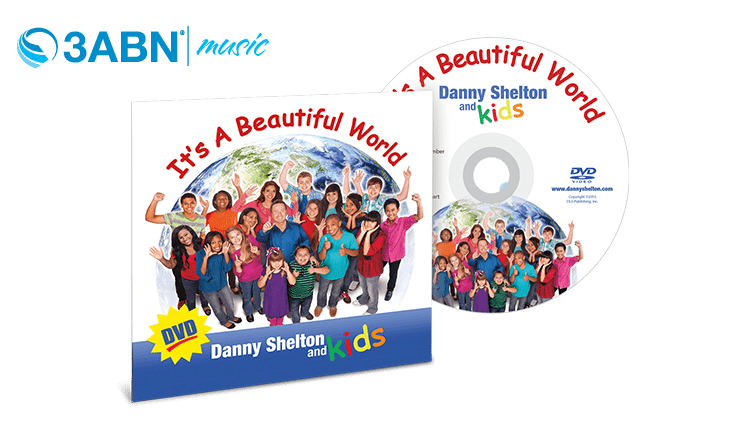 This brand-new inspirational music project is fun for kids, as well as the whole family! Weaving scriptures and music together, Danny Shelton's brand new songs make it fun for kids of all ages to learn biblical truths, and encourage and build their faith. Available on CD/DVD.
1. It's A Beautiful World
2. I Love You, Lord
3. Seven's The Perfect Number
4. Heaven
5. I Can Do All Things
6. The Lord Still Leads
7. He Answers Prayer
8. Ready Or Not
9. I Have A Song In My Heart
10. You Are What You Eat
11. I Am A Christian
---